CONGRATULATIONS TO EUMI LEE - Our First Korean-American Judge in Alameda County!
SACRAMENTO – Governor Edmund G. Brown Jr. today announced the appointment of 13 California superior court judges, which include: one in Alameda County; one in Contra Costa County; three in Los Angeles County; one in Riverside County; two in Sacramento County; three in San Diego County; one in Santa Clara County; and one in Solano County.
Alameda County Superior Court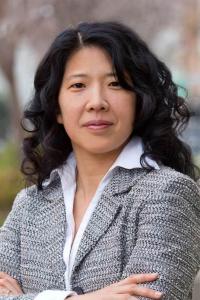 Eumi K. Lee, 46, of San Francisco, has been appointed to a judgeship in the Alameda County Superior Court. Lee has been a clinical professor at the University of California, Hastings College of the Law since 2005, where she served as co-founder and co-director of the Hastings Institute for Criminal Justice from 2010 to 2012. She was an ethics trainer for San Diego Gas and Electric, Southern California Gas Company and Southern California Edison from 2009 to 2012 and of counsel and a consultant at Gonzalez and Leigh from 2006 to 2012. Lee was an associate at Keker and Van Nest from 2002 to 2005, a law clerk for the Honorable Warren J. Ferguson at the U.S. Court of Appeals, Ninth Circuit from 2001 to 2002, an associate at Thelen Reid and Priest from 2000 to 2001 and a law clerk for the Honorable Jerome Turner at the U.S. District Court, Western District of Tennessee from 1999 to 2000. She earned a Juris Doctor degree from the Georgetown University Law Center and a Bachelor of Arts degree from Pomona College. She fills the vacancy created by the elevation of Judge Alison M. Tucher to the Court of Appeal. She is the first Korean-American judge ever appointed to the Alameda County Superior Court. Lee is a Democrat.
JOIN US FOR THE HOLIDAYS